Fishers of Men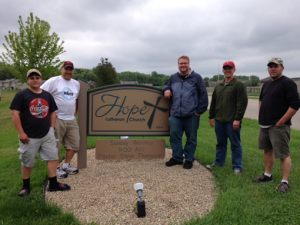 Join our men's group, "The Fishers of Men". One Saturday each month (May – Sept.), you will join others for fishing and fellowship while enjoying the best of what Minnesota has to offer. You'll explore a different lake each month. Check out the sign-up sheets in the narthex for dates, times, and lake details. Who knows? You may even come home with some fish to eat (or at least some fish tales).
Boat owners are encouraged to sign up as captains. The more boats, the more people that can participate. Also, indicate whether or not you need gear on the sign-up sheet.
If you have questions or want more information, contact Jason Felten at 952-221-9873.