H2H Confirmation (grades 6 – 8)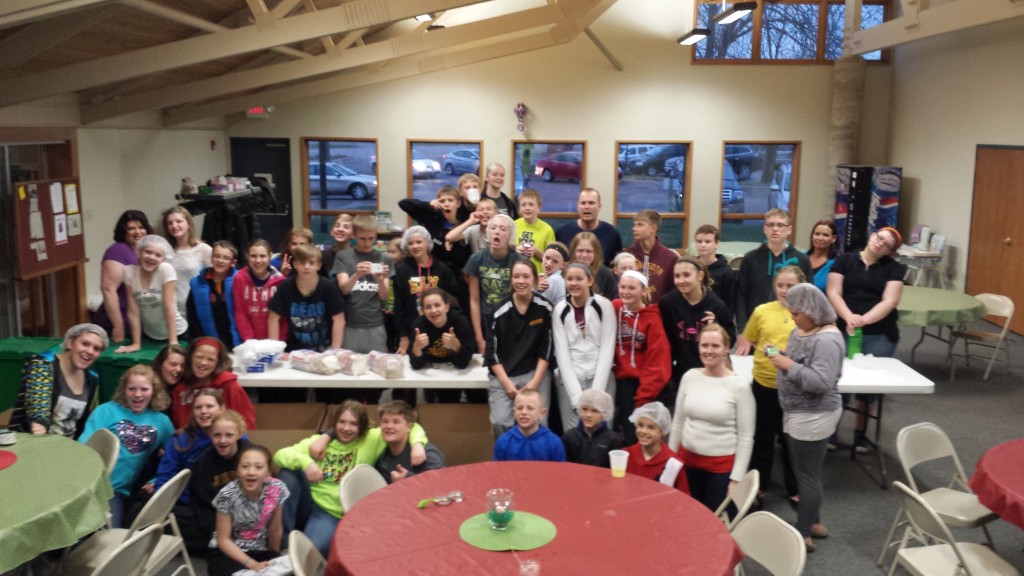 Our H2H Confirmation program for 6th – 8th grade students meets on Wednesday evenings from 7 – 8:15 p.m. during the school year.
A pizza supper is served at 6:30 p.m. in the fellowship hall.  Cost is $1.50 per slice.  Beverages are provided.
Youth gather downstairs in the education center at 7 p.m. to share highs and lows in their small groups.  The Faith Incubators time begins at 7:15 p.m.  A typical evening begins with music, moves into a game, and then into large group time during which a PowerPoint presentation is given.  We then break into small group time and conclude with a wrap-up/blessing.  We have service activities throughout the year, such as Feed My Starving Children and The Sandwich Project.  Our confirmation students have opportunities to help at Sunday morning worship, as well as provide the leadership for a couple of services each year.
H2H Registration form 2017-2018
Confirmation Final Interview Study Guide